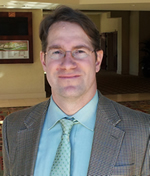 WATCH THIS VIDEO: Find out How Bill S. used our RetirementView software to Grow His AUM by 700% over 9 years. If he can do that, surely you can at least DOUBLE Your AUM using RetirementView. [Scroll down to Order]
RetirementView Software & "Double Your AUM Training"
This 60-Day training program will show you how to use our software to build hot, fresh retirement plans in 30 minutes or less GUARANTEED. Learn how to use this software to build your client base, get a competitive edge and increase your AUM and profits.
Never Before Offered Special, includes Training
RETIREMENTVIEW – Full Professional Edition Software License (regularly $799)
ATTENTION: If you are a Financial Advisor, this system is for YOU. CLICK THUMBNAIL BELOW TO HEAR WHY from actual Financial Advisors.
"How to Gain Instant Trust with Every Prospect You Meet, Discover ALL Their Assets Easily and Without Hassle, Provide MASSIVE Value By Painting a Clear Picture of Their Financial Future Without Confusing Technobabble, and Skyrocket Referrals from Every Client You See – GUARANTEED!"
Finally a cure for "I'll Think About It" Syndrome Available only for a Limited Time – Act Now…
Too many financial professionals are CONFUSING their clients with technobabble, complicated fact finders, reports, and reams of paper that are utterly impossible for your clients to decipher. Because of this, your prospects are paralyzed because they don't understand all the complication…and it is difficult to build any rapport, much less close a new prospect for your services. This report goes into great detail about how to AVOID this and how to Skyrocket YOUR Practice, Too: Thousands of financial advisors and agents have reaped benefitssuch as these:
Tim reveals his proven strategies that THOUSANDS OF ADVISORS have used to dramatically change the outcome of client meetings to skyrocket their incomes. You'll discover:
Just one of these ideas put to good use could dramatically, positively impact your practice and your bank account — and you can discover all the details in a FREE CD from Tim Turner. Don't miss out – I will send you this FREE REPORT as yet another BONUS item when you order one of the packages below.
So DO NOT Delay – Sign Up NOW! Training Starts THURSDAY JAN. 20th!
How to Gain Instant Trust with every Prospect that You Meet
How to Gather All the Assets of your Clients not just the ones they want you to know about

How to use simple, easy to understand retirement pictures to create a flood of new clients

How to Stop Confusing your clients with complicated financial technobabble so that you stop "eyes glazed over" syndrome forever

How to save hours of time by reducing unnecessary time-wasting meetings that your clients hate

How to get clients practically begging you to help them with their retirement accounts

How to Skyrocket Referrals from Every Client You Meet, without any pressure or arm twisting

Why and how to STOP clients from saying "I'll think about it"… forever!

How to use Tim's powerful strategies to become much more productive and time-efficient… meeting only with "grade-A" prospects predisposed to do business with you

What tools will give you a strategic ADVANTAGE over competitors!

Sell more with less stress, earn more in less time!
Still not sure if this is for you? Check out our 10 minute video demo or hear WHY other advisors love the program.
SELECT YOUR CHOICE BELOW (3 OPTIONS):


OPTION 1: SOFTWARE ONLY – Yes! For only ONE PAYMENT OF $799 or, if you prefer TWO PAYMENTS OF $497 each, I just want theRetirementView Professional Edition software.

OPTION 2: SOFTWARE + DOUBLE YOUR AUM TRAINING – Yes! For only TWO PAYMENTS OF $497 each, I want RetirementView AND I want to "Turbocharge My Practice" in the 60-Day Turbocharge Training that will be held at your own pace using our Training Library + We will email you WHEN we will have LIVE Training calls.
OPTION 3: SOFTWARE + DOUBLE YOUR AUM TRAINING + $941 of BONUSES (listed below) – Yes! For only TWO PAYMENTS OF $597 each, I want RetirementView AND I want to "Turbocharge My Practice" in the 60-Day Turbocharge Training that will be held at your own pace using our Training Library + We will email you WHEN we will have LIVE Training calls AND get the $941 worth of BONUS items listed below….
4 FREE Bonuses Worth $941 If You Take Action Right NOW!
FREE Bonus Gift #1: Just recently I presented a webinar for the Coffeehouse Investor website where expert advisor and book author Bill Schultheis revealed to consumers how he uses the software to build retirement income pictures. I've never released this video to anyone other than a select few advisors, so the only way you're getting your hands on this material is with this package (a $47 value).
FREE Bonus Gift #2: After you've immersed yourself in the software — you still won't be alone because you'll get 1 "retirement plan critique" that you can use with me any way you'd like. Use it for a second opinion on a plan you are building, some insight into how to handle client meetings, or whatever you need! Since I charge a very real $300.00 for every plan I personally build, all together this bonus critique is another $300.00 value.
FREE Bonus Gift #3: You'll get a nifty "Lead Generation Tool Kit" that can help you explode your business, by tapping new groups of people that will beg to meet with you, and who will then want to send you gobs of referrals. In fact, Allen McClellan from Montgomery, Alabama said this, "Clients LOVE it!… and it gives you instant credibility. Thanks for a GREAT program!!". This Tool Kit will give you numerous ways on how to get new leads without spending a dime on advertising (a $97 value)
FREE Bonus Gift #4: Turbocharge training library – You'll get a huge collection of all our best recorded webinars (teaching various groups how to take full advantage of the program). It's no big secret… a lot of other software programmers have secretly "swiped" some of my secrets to use themselves. My programs are studied and examined from every angle and vantage to try and find out what makes them work so well. The collection includes ALL my most powerful pieces — including many out of the "mainstream" that almost no other advisors have seen after the initial recordings. But better than just seeing a copy of my webinars, I'm actually going to answer any questions you have that come up. Any question you have… Think of this as an "expert in a box". You'll get the insider thinking behind the top producers so you can whip out your own retirement picture for clients in no time flat! (a $497 value).
That's right! I'll give you these 4 bonuses worth $941 when you take action today and invest in RetirementView Pro. This is a limited time offer I can take down at any second—so take action today!
EXTRA BONUS: I will rush you my report on "How to STOP Clients from saying "I'll Think About It" and walking out… without using any Type of Sales Pressure or Trickery" ($79 value) So that's actually over $1,000 worth of bonus items that I'm just GIVING you for trying out my software.
Not Sure? You can always use the button below to get the DEMO… by video or by downloading the actual Windows or Mac software program.
You really can have all these benefits for YOU and YOUR practice as well. Several thousand advisors are already experiencing these transformations and you can too!
Regards,
Tim Turner, Founder of Torrid Technologies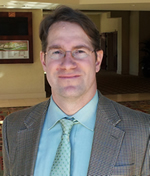 We hate spam, too! Your email address is 100% secure with us and will never be shared. By entering your information above, you agree that we can follow up with you via email.
You can unsubscribe at any time.
Copyright © 2013-2019, Torrid Technologies, Inc. All Rights Reserved.